The Harpegio project was born in 2009 from the mind of three professional harpists in Belgium, as an answer to the question : how to promote the harp and its young talents, how to gather pupils and teachers around this certainly magical but thought of as solitary instrument ?
With Agnès Peytour and Vinciane Degroote, Primor Sluchin then creates the Harpegio association. Its purpose : to actively promote the playing of the harp, support the efforts of young musicians on the field and to share their passion for this instrument.
Thus was started in 2010 the first National Harp Competition open to young talents and to all levels of education. Two days of competition, meetings, concerts and exchanges around the harp in the exceptional setting of the Musée des Instruments de Musique de Bruxelles. At the first installment, dozens of pupils and their teachers show up.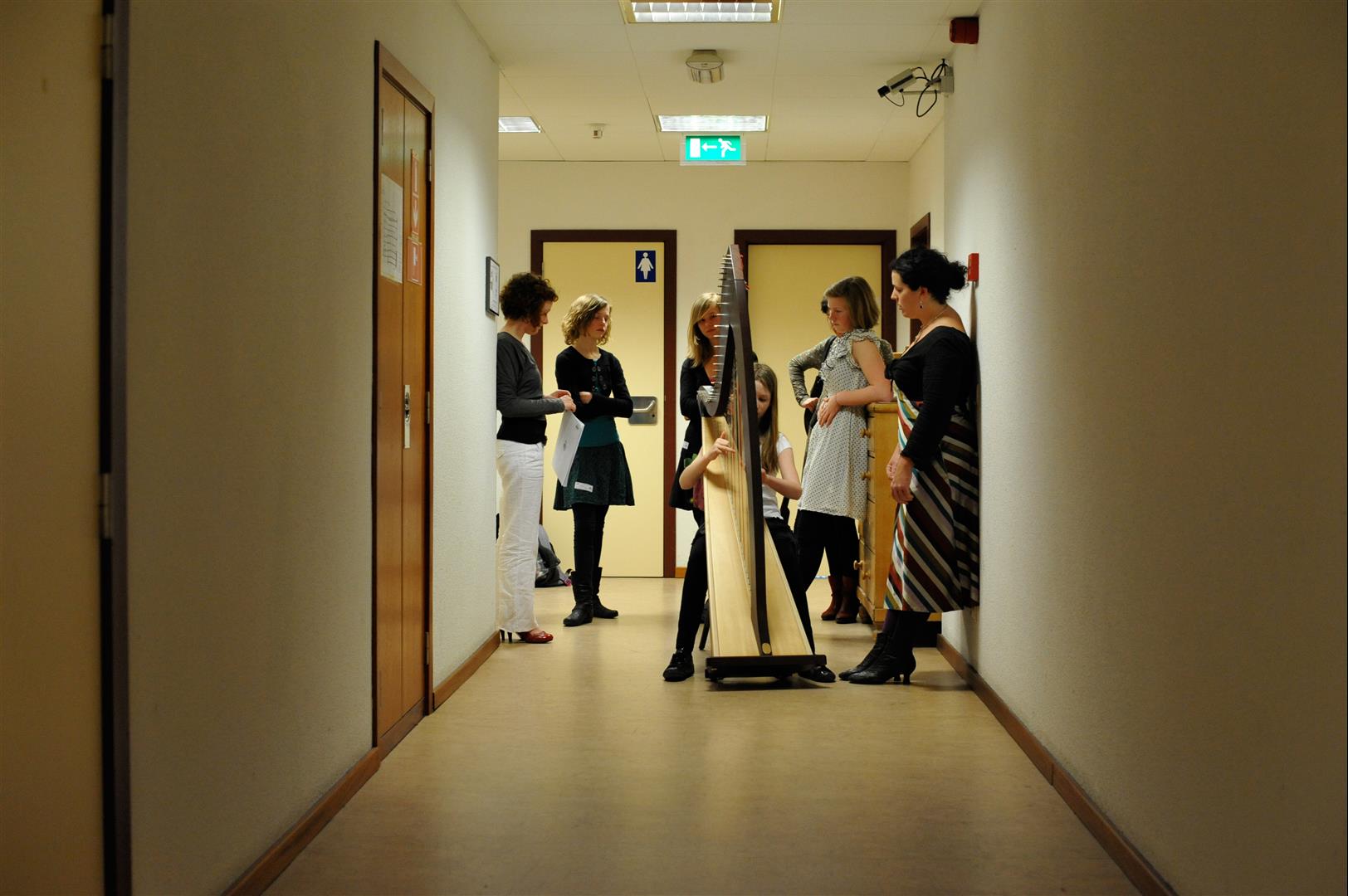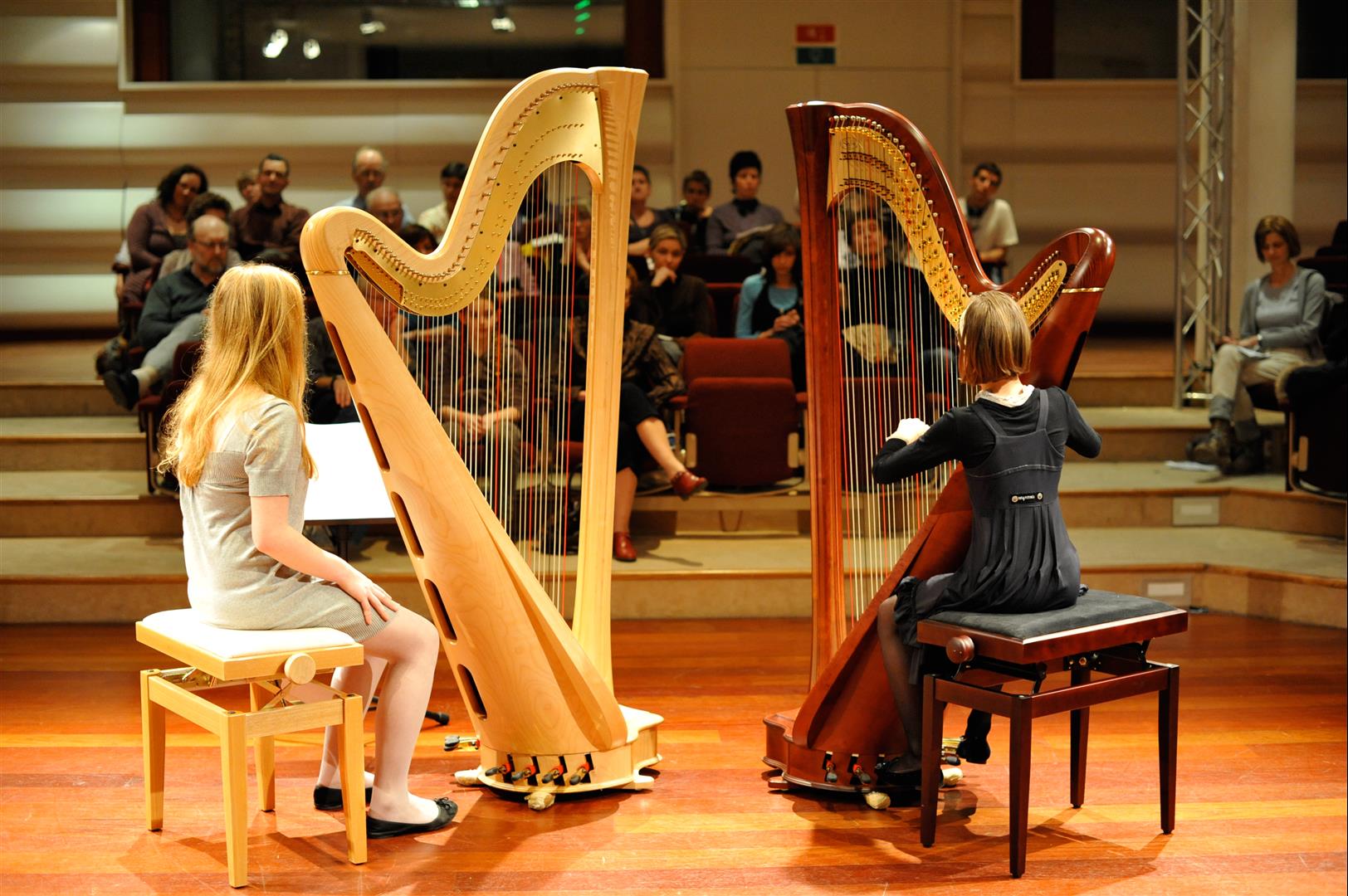 The event, acknowledged since then as a showcase and a springboard for young harpists, is organized every other year. Originally restricted to Belgian musician, it is now open to all musicians in the Benelux.
Besides this competition, Harpegio regularly organizes masterclasses of renown, acclaimed by the pupils. The association also brought Marielle Nordmann in Belgium, as well as Bernard Andrès.